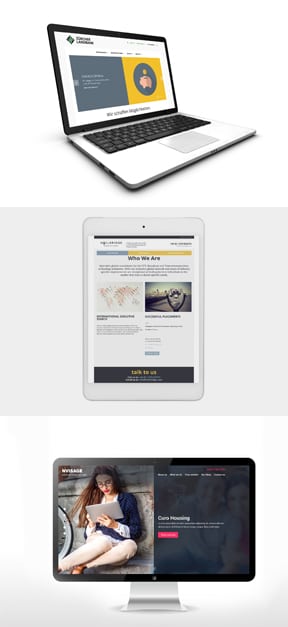 Taking a 'mobile first' approach we aim to deliver a strong responsive design that will work across diverse platforms whilst appreciating the different motivations on each.
Because we have a strong graphic design foundation we can focus on empowering the design to create emphasis and draw attention to the key priorities and goals on the user journeys. We can be very creative here and explore the online brand whilst making the experience consistent with other channels.
Understanding and planning the user-journey
The key to a usable product is knowing your user. What are their goals & needs? Once we know that, we can focus on the user flow. What steps are necessary to achieve your business goals while satisfying the visitor?
Above all, our designs are about getting results. We take the time to understand existing user research insights, understand you and your organisation and really get to grips with your brand and values. We want to know what makes your audience tick and convert them into customers. We help to define what 'project success' actually means and what the value of the website is for your business. Exciting!
Details are important and take time. We have excellent complementary soft skills and experience in areas such as business analysis, conversion and product discovery. We like challenging thought processes which helps us come up with awesome user-centred solutions.
Our extensive experience helps navigate the design sign-off process to help ensure that the stakeholder's contributions are aligned with strong user insight to create innovative solutions.
Let's talk